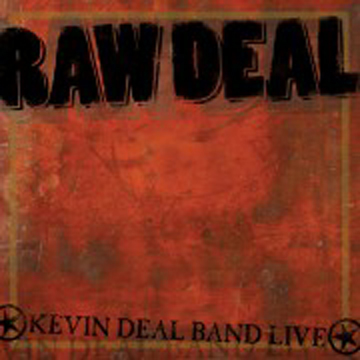 A D V E R T I S E M E N T
A D V E R T I S E M E N T
Kevin Deal
Raw Deal\r\n(Blind Nello Records)
By Tom Geddie
North Texas-based Kevin Deal is a good songwriter and heartfelt performer who still has a hard time drawing local crowds. Meanwhile, Billboard magazine compares his style and gambler's instinct to Steve Earle and Joe Ely.
A while back, Deal suspended his music ambitions for 10 years to build a stonemason business to support his family. In the early 1990s he got back into music by playing harmonica in country cover bands, then hooked up with bluesmen Johnny Peebles and Curly "Barefoot" Miller, honkytonker Ed Burleson, and Mark David Manders before fronting his own band. After four country-blues-rock studio albums — each better than the last — now comes Raw Deal, his first live c.d.
Recorded at Dan's Silverleaf in Denton, the c.d. includes Deal's two most-played songs — "Boomtown," about encroaching urbanization, and "My Father's Redneck," about beginning to understand his father — and 14 other familiar tracks, along with two new studio cuts.
His conviction-filled, energetic songs range from praise for the workingman to staring down temptation to all facets of love, with bits of life-weary humor strewn throughout. He occasionally slows the pace, such as on the studio cut "I've Got to Believe," a resigned prayer for the problems of the modern world, and "Things I've Done for Love," which Deal — tongue planted firmly in cheek — tells his audience could have been a five-hour epic.
Though lacking in good sound quality, Raw Deal is a nice overview of this unheralded North Texas songsmith's work. —