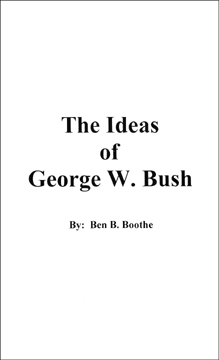 The 'ideas' contained in local author Ben Boothe's latest book aren't any more complex than the book's cover.
A D V E R T I S E M E N T
A D V E R T I S E M E N T
Here's another installation of our new fine arts column. Yay!
Everyone knows that a lot of the employees at the Modern Art Museum of Fort Worth — and probably the Modern's architect, Japanese Pritzker Prize-winner Tadao Ando — loathe the UNT Center for BioHealth building. Not because it's ugly. With its sleek, curved, silvery exterior and quiet grace, the building is moderately attractive. No, Modernes despise it because, like the UNT hospital across the way and the god-awful Mickey D's nearby, it has the audacity to sit within a 10-mile radius of Fort Worth's trifecta of beautiful museums — Philip Johnson's Amon Carter, the Kimbell (often cited as legendary modernist Louis Kahn's opus), and, yes, the Modern.
Modernes (a.k.a. Modern employees), however, shouldn't be angry at the little ol' health center. They should reserve their hatred for the jagged brick-and-mortar formations that threaten the sky off in the distance. Downtown Fort Worth's "skyline" is pretty friggin garish, although I do admit that I'm warming up to the Center City Towers, and I've finally realized why the Pier 1 building looks like an upwardly pointing flashlight at night — the designers didn't want to burden their handiwork with those stupid, silly, frivolous Christmas lights that outline most of the other tall structures here.
But that's just me: Modernes are going to continue shooting daggers at the entire UNT complex and now have even more reason to do so — art.
Since Fall Gallery Night a couple of months ago, the Center for BioHealth has been running a gallery, UNT artspace FW, and exhibiting art ... like, real, good art ... by real, professional artists. The inaugural exhibit, Symbiotic, is hanging now in the first floor gallery and will be until Dec. 16. Featuring work by UNT grads who also either work or have worked in the Fort Worth museum industry, Symbiotic signifies a small, refreshing addition to the contemporary art scene here. There's mucho good stuff to recommend a visit. Robert McAn's large, stark, minimalist photos of miniature figurines are whimsical in an erudite, rakish manner; Patrick Young's sculptural paintings show that he's come a long way from merely recreating geometric ab-ex designs out of layered scrims; and video artist Brian Fridge's studies are intriguing primarily for their capacity to function as windows to the inner workings of one of the most talented (and lauded) visual artists to come out of North Texas in years.
Less impressive are Jennifer Pepper's really poorly wrought drawings of computer wires — neither intricate nor expressive, these works on paper could have been both imagined and crafted by any number of FWISD art students; and if I had stopped by UNT artspace FW on opening night and seen a visitor nonchalantly ash a cigarette in one of Steven Price's models of highway segments on black pedestals, I don't think I would have batted an eye. Price's sculptures look like brand new industrial-sized garbage cans.
Modernes would deride us for daring to suggest they're steamed by the thought of the UNT building (and, I admit, we are laying on the B.S. kinda thick), but the thought that they are does make us giggle. The one thing I can say unequivocally about both the Modern and the Center for BioHealth is that they're both so modernist and to themselves structurally and aesthetically that to find either entrance, a newcomer has to circle the place about 10 times. At least at the Center for BioHealth, folks aren't walking into the glass façade. Boing! D'oh!
Boothe on Bush
Ben Boothe is definitely a wordsmith. He's written more than 200 articles for various newspapers, magazines, and journals and has authored Confessions of a Banker, a novel about a young money manager living in West Texas.
But his latest creative work is less literary and more aesthetic — and not aesthetic in the spirit of Normal Rockwell and Pablo Picasso. Think: The Chapman Brothers.
The Ideas of George W. Bush is a "book" but only because it looks like one — bound pages in a flat, rectangular shape. On the inside, Ideas is all political-conceptualism, nothing but about 100 blank white pages bookended by two red ones. It's a super snarky dialectic coup but also an honest, accurate reflection of the title. As with a traditional painting, the colors even have meaning. The white, Boothe writes in the foreword, symbolizes "the purity of this earth, the environment, and all those individuals who have been hurt. Especially the innocent ones who just happened to be at the wrong place, at the wrong time." The red, he writes, "represents the blood that has been spilled."
You may wonder why anyone would pay for an artifact whose content is in its form. Well, while Ideas is clearly a novelty, that doesn't change the fact that every dime from every $5 sale will go to Boothe's favorite charities, and you can bet they're wayyyyy left of center. Boothe is a life-long Yellow Dawg Dem who's head of an international environmental consulting company called Global Perspectives and who, in 1998, challenged U.S. Rep. "Smokey Joe" Barton at the polls. His brief book signing party a couple of weeks ago at the Botanic Garden drew a handful of graying Dems who still long for the second coming of FDR and about a dozen "known liberals," including the city's only openly liberal Democratic state rep, Lon Burnam, who said Boothe's book was oxymoronic but steeled in a sense of urgency and worthy of contemplation. "This book will make you laugh out loud," Burnam said. "But it's serious as hell."
The book does have some pragmatic value, Boothe said. It can serve as a journal into which "readers" can jot down their own ideas for saving the planet, ending the madness in Iraq, solving health care issues, balancing the budget, and otherwise doing what our Commander in Chief probably hasn't done since he stopped doing coke — use his brain.
Order from Unicorn Press USA, 817-738-9595 or bba_a@hotmail.com.
The Price Ain't Right
All kidding aside, we here at the Weekly love the Modern. We really do. There's no finer-looking building in North Texas, and the collection is, y'know, good. (While we appreciate the Modern's efforts to mine the region for noteworthy art, we'd like to see the region represented by more contemporary, less folksy stuff — folksy stuff is why God made the Amon Carter.)
The collection is also huge, the second-largest in the country, behind that of a little museum in New York City affectionately known as MoMA (a.k.a. the Museum of Modern Art). For its gi-normous size, we Modern fans have the curators to thank, for sure, but also director Marla Price, whom the Star-Telegram reported a couple of months ago as earning about a quarter-million dollars per year. (Pause.) A quarter ... million ... dollars. In case you're unaware, what a museum director mostly does is hire people and beg for money, both extremely delicate duties with subtle nuances that a plebe like Kultur couldn't understand but still duties that could be performed by folks of average intelligence and skill, unlike, say, journalists. (Eee-yeah, right.) The bottom line is that if she's not developing cures for both cancer and AIDS while yanking baby seals out from under hunters' clubs while also hiring people and begging for money, then she's overpaid by a few thousand bucks.
That the Modern began charging admission not too long ago was an affront to local art lovers. That the museum began charging admission while continuing to pay its director an ungodly amount of money per year is a slap in the face — a soft, unthreatening slap with a warm, dry mitten that smells like potpourri, but a slap nonetheless.
Contact Kultur at kultur@fwweekly.com.